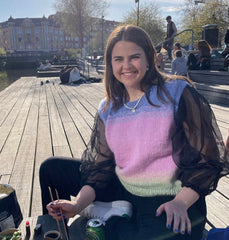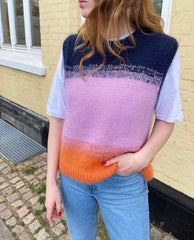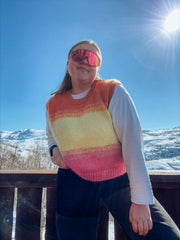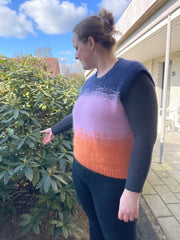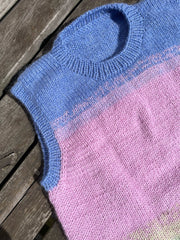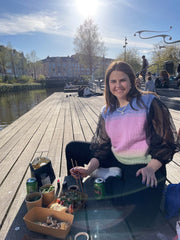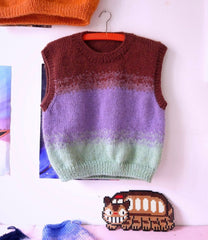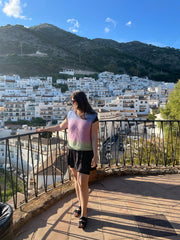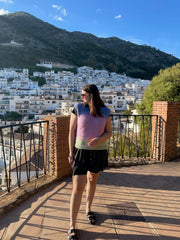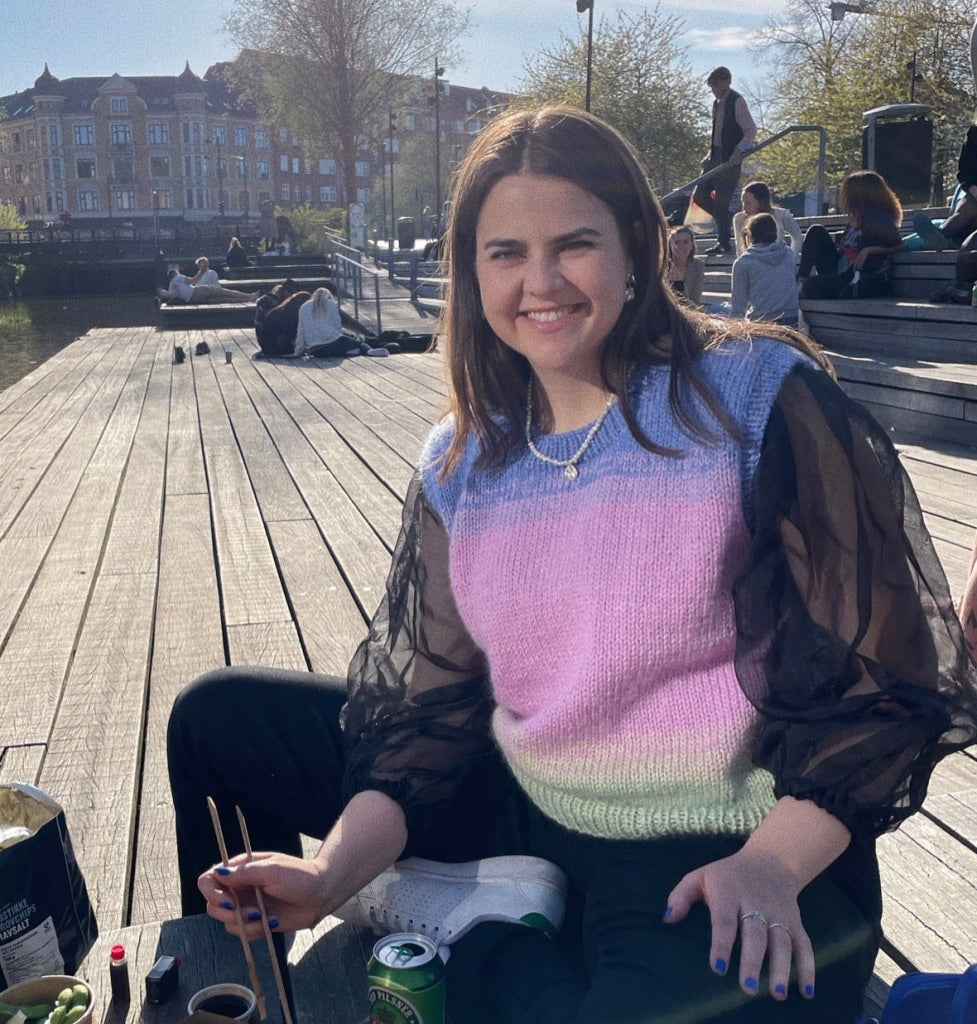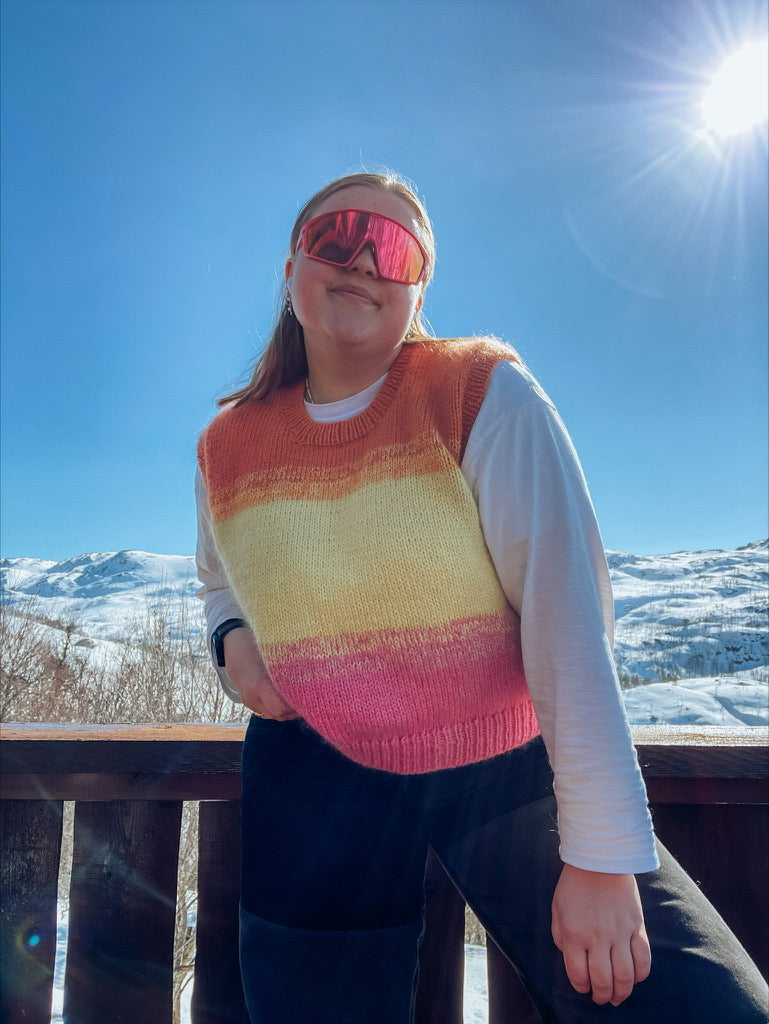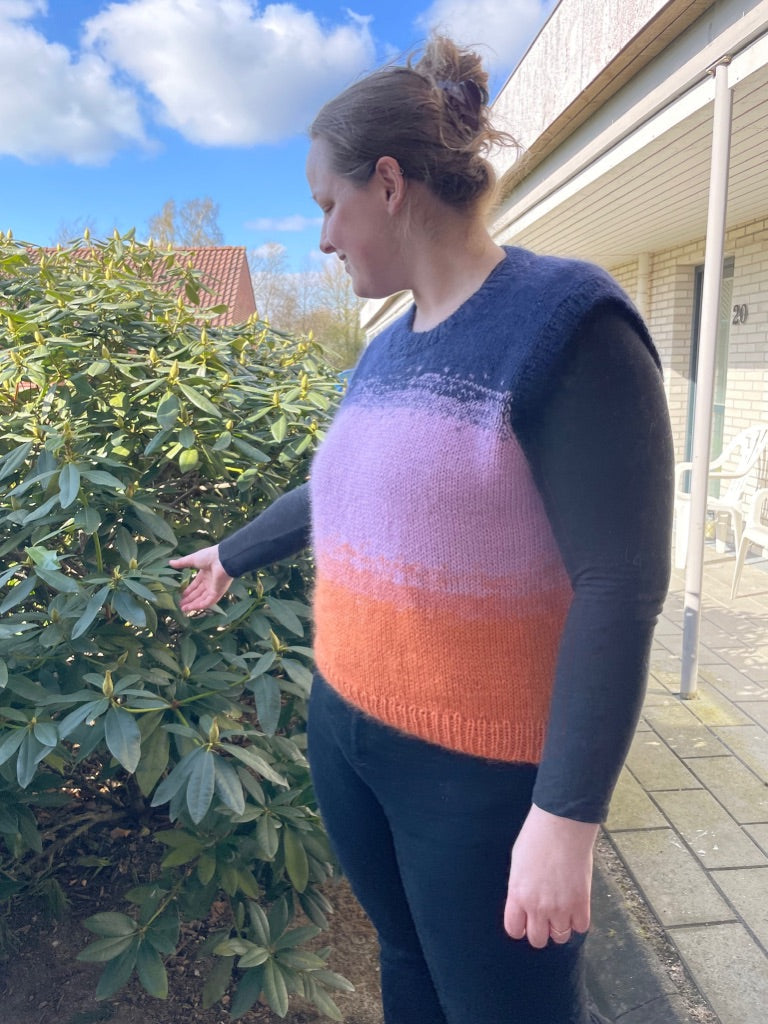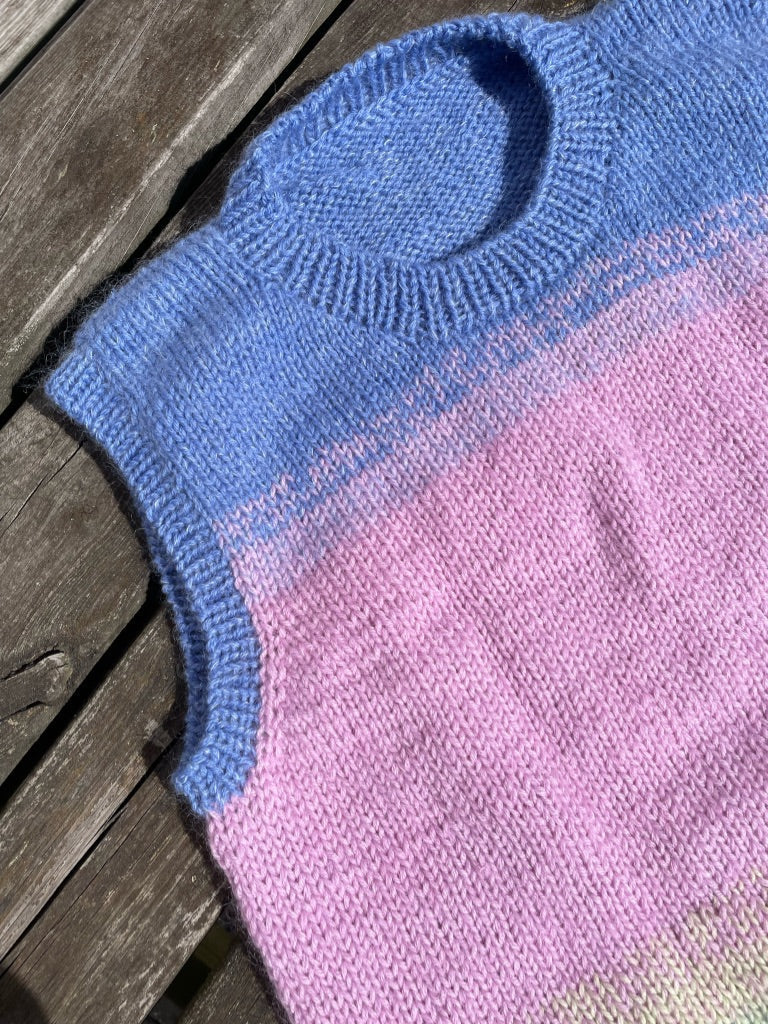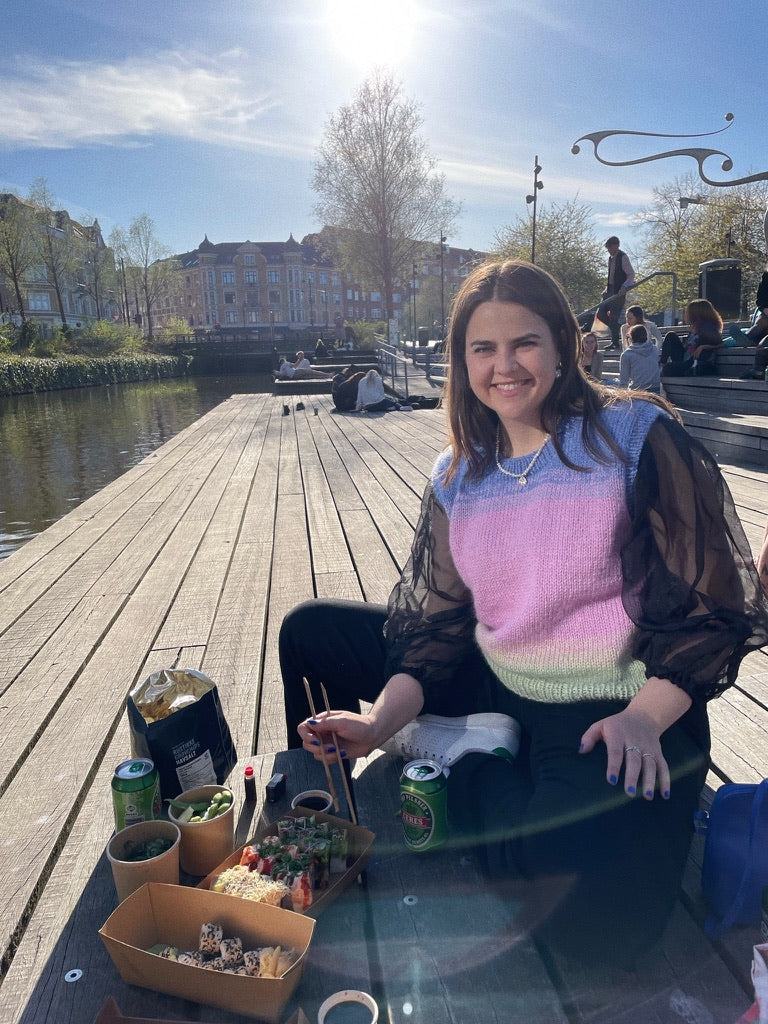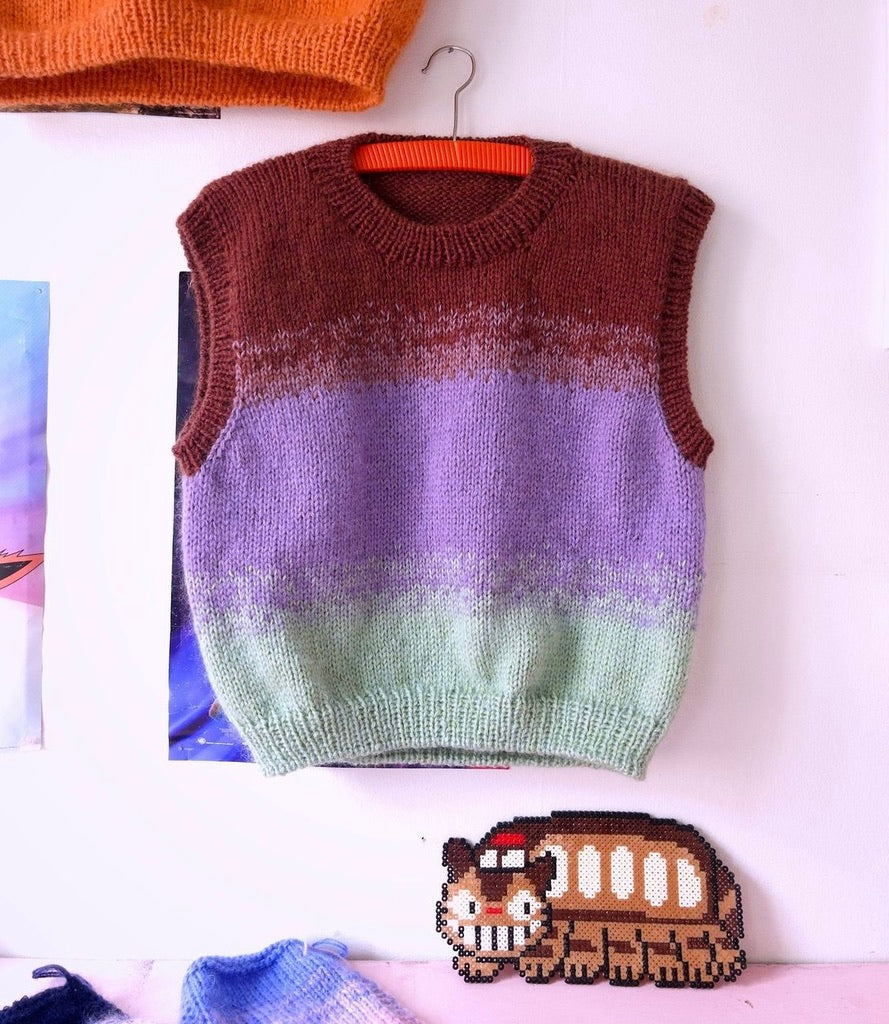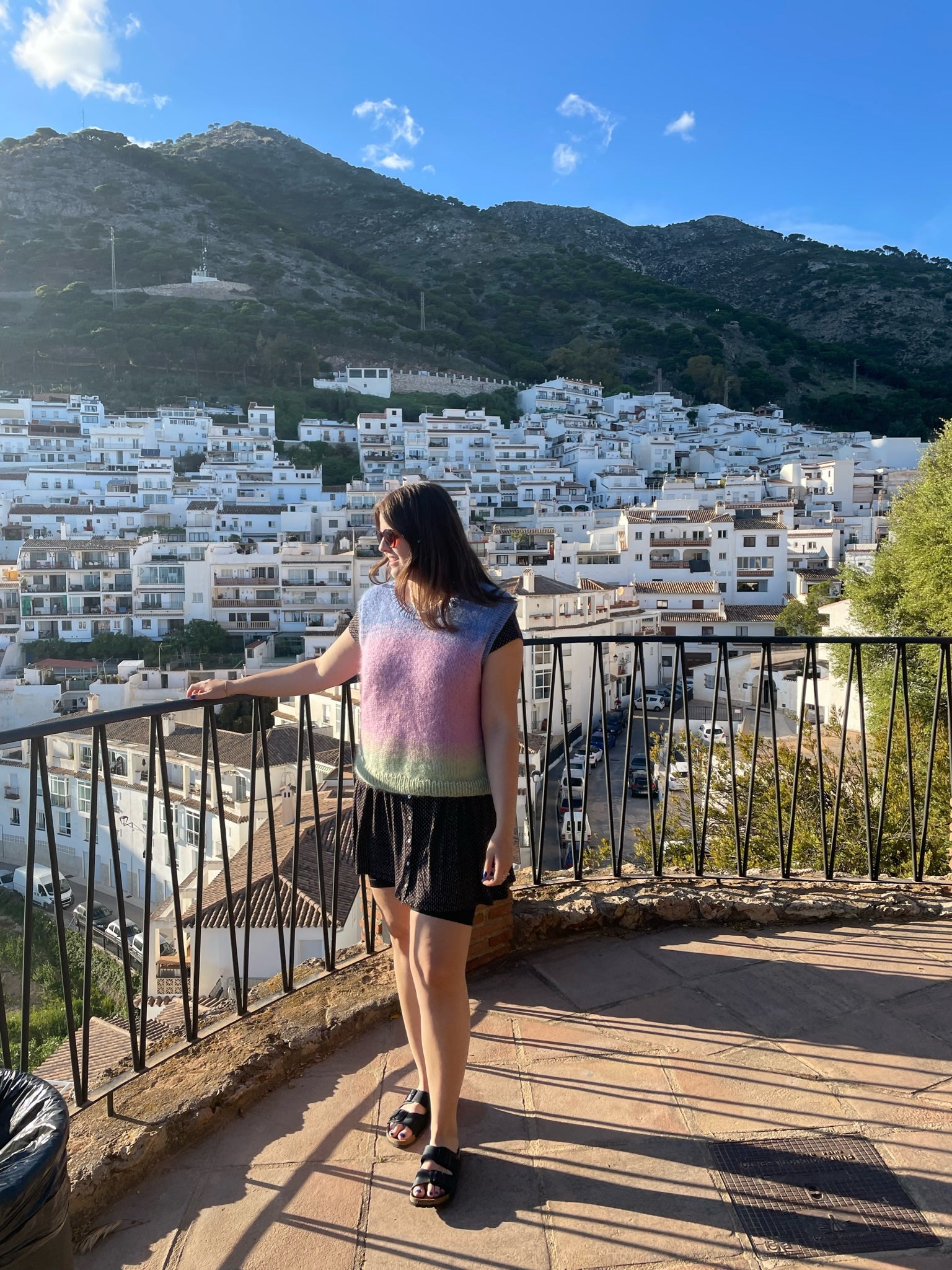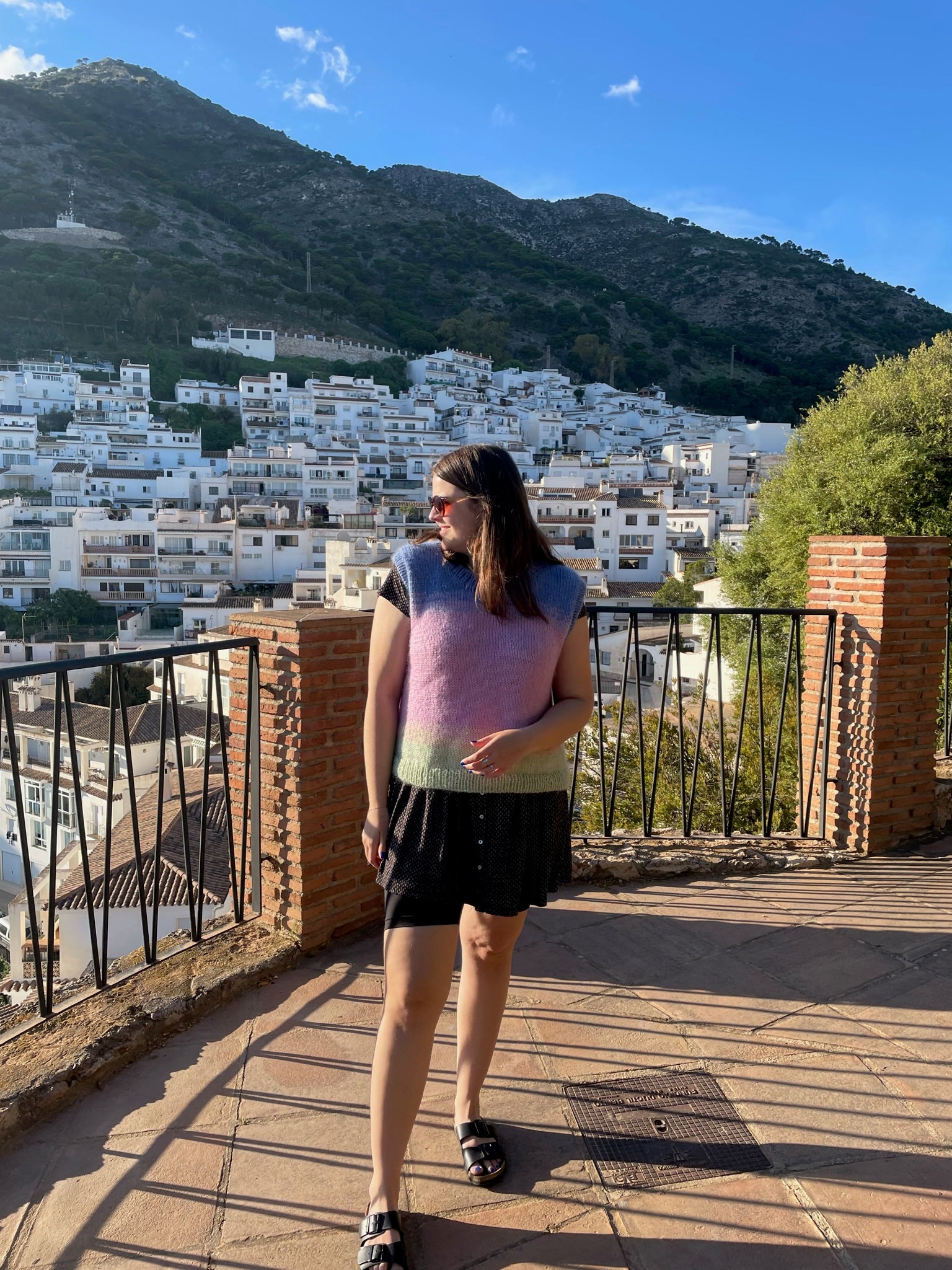 Fading Rainbow Vest English
Out of stock
The Fading Rainbow Vest is a vest made in collaboration with Mette who is behind the Instagram profile Ungtblod. The vest is made with a 3-colour gradient, which creates a super cool look for a rather simple and beautiful vest. The vest is made from the top down and ribbed edges are added on the bottom as well as the arm holes at the end.
You can read about what you can expect in our patterns here
You can read about our videoguides here
Sizes: XS (S) M (L) XL (XXL) 3XL (4XL) 
Measurements: Bust circumference: 89 (97) 105 (112) 120 (128) 133 (144) cm 
Length: 52 (54) 56 (57) 58 (60) 61 (62) cm. This is easily adjustable.
Gauge: 15 stitches x 22 rows in a stockinette stitch on 6 mm needles = 10 x 10 cm
Needles: 6 mm needles (80 cm) + 5 mm needles (40 + 80cm)
Yarn alternative 1: 2 strands of Mayflower Easy Care (50g=185m). Buy/view the yarn here. You will need 6 (6) 6 (7) 7 (8) 8 (9) balls, HELD TOGETHER WITH 1 strand of Mayflower Super Kid Silk (25g=195m). Buy/view the yarn here. You will need 3 (3) 3 (4) 4 (5) 5 (6) balls
Yarn alternative 2: 2 strands of Drops Flora (50=210m). Buy/view the yarn here. You will need 6 (6) 6 (7) 7 (8) 8 (9) balls, HELD TOGETHER WITH 1 strand of Drops Kid Silk (25g=210m). Buy/view the yarn here. You will need 3 (3) 3 (4) 4 (5) 5 (6) balls
If working in three colours, you have to divide the total amount of balls for your size with three. If you do not get a whole number, it has to be rounded up to the next whole number. For instance; you need 7 balls in your size: 7/3=2,3= round up to 3. Buy 3 balls of each colour
Difficulty: ★★ 2 - which corresponds to easy. You can read about our classification of difficulties here