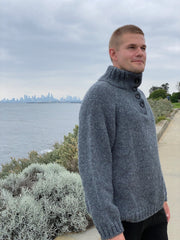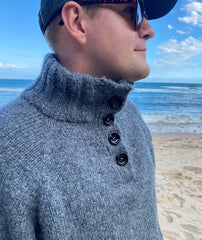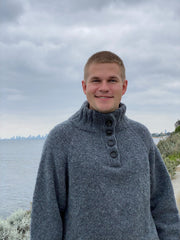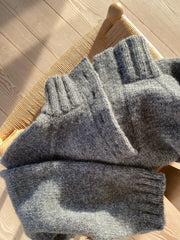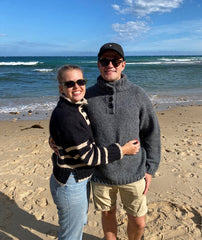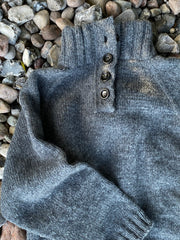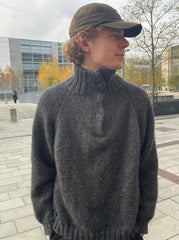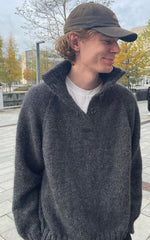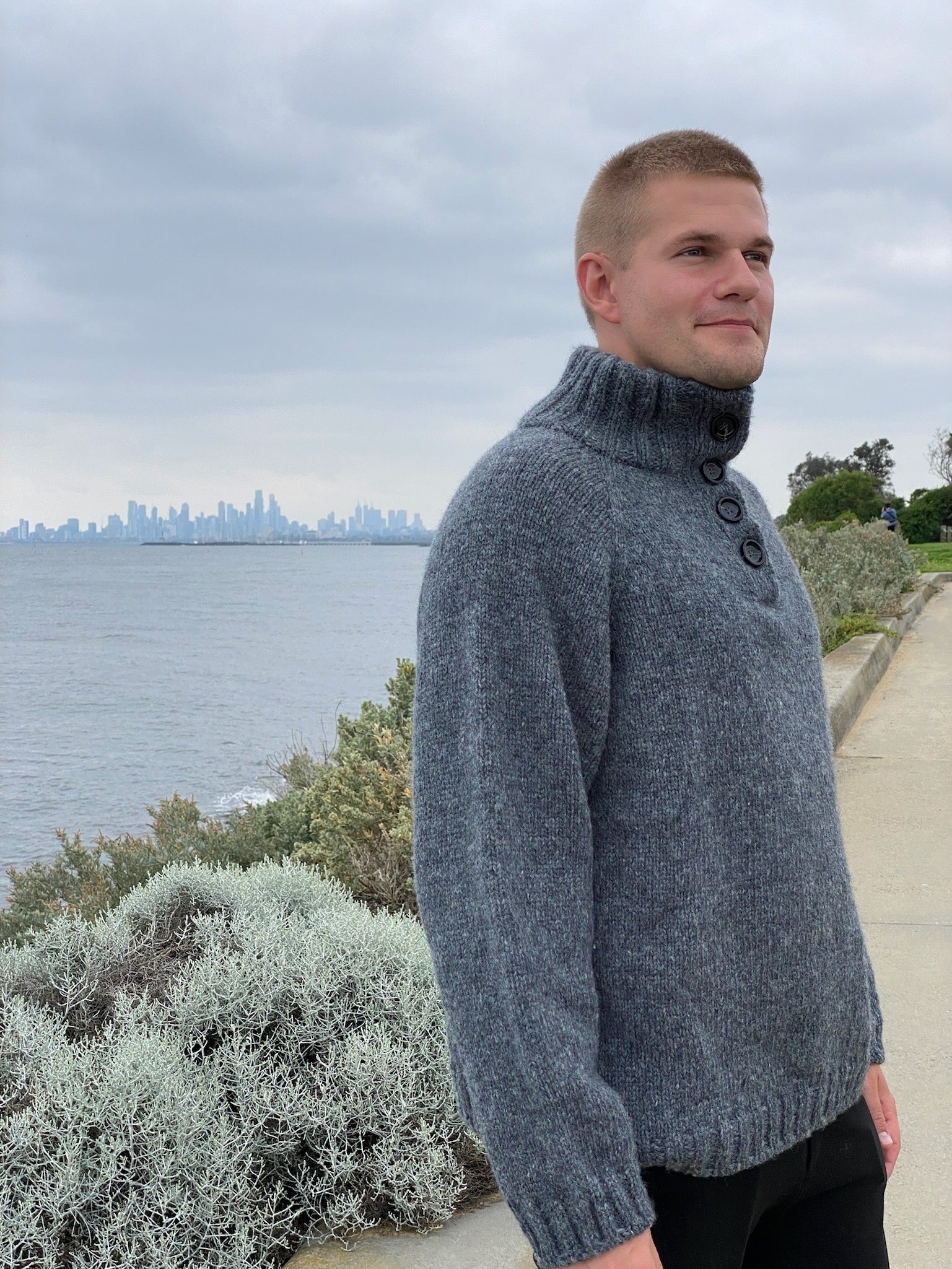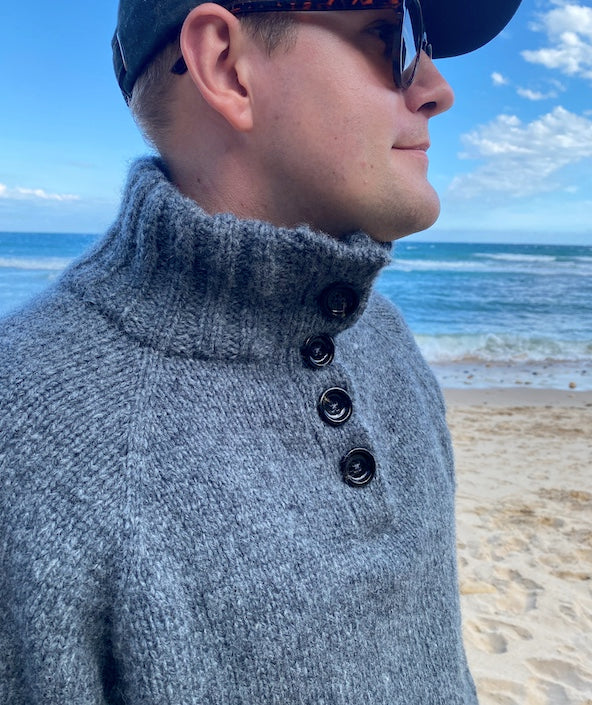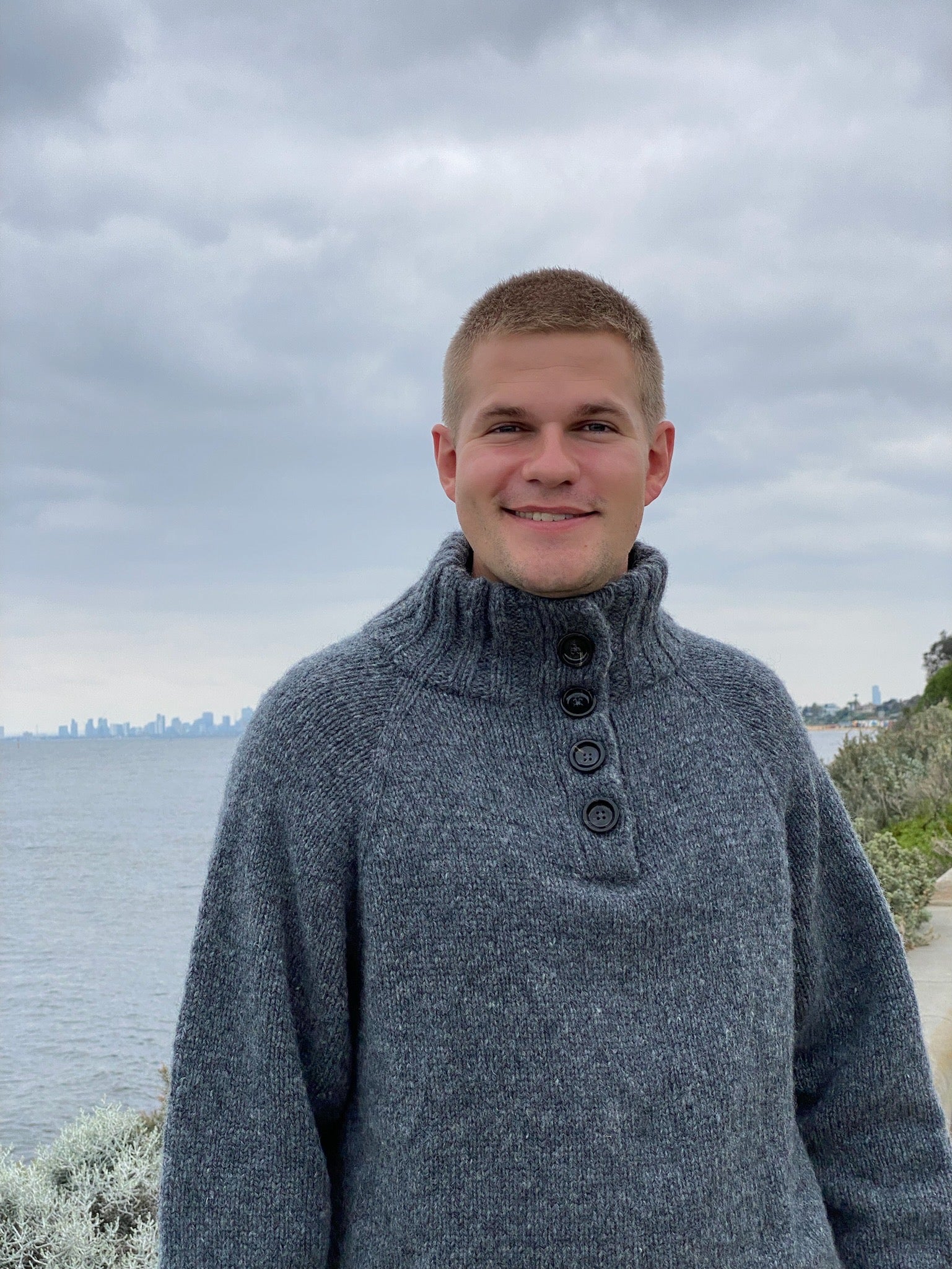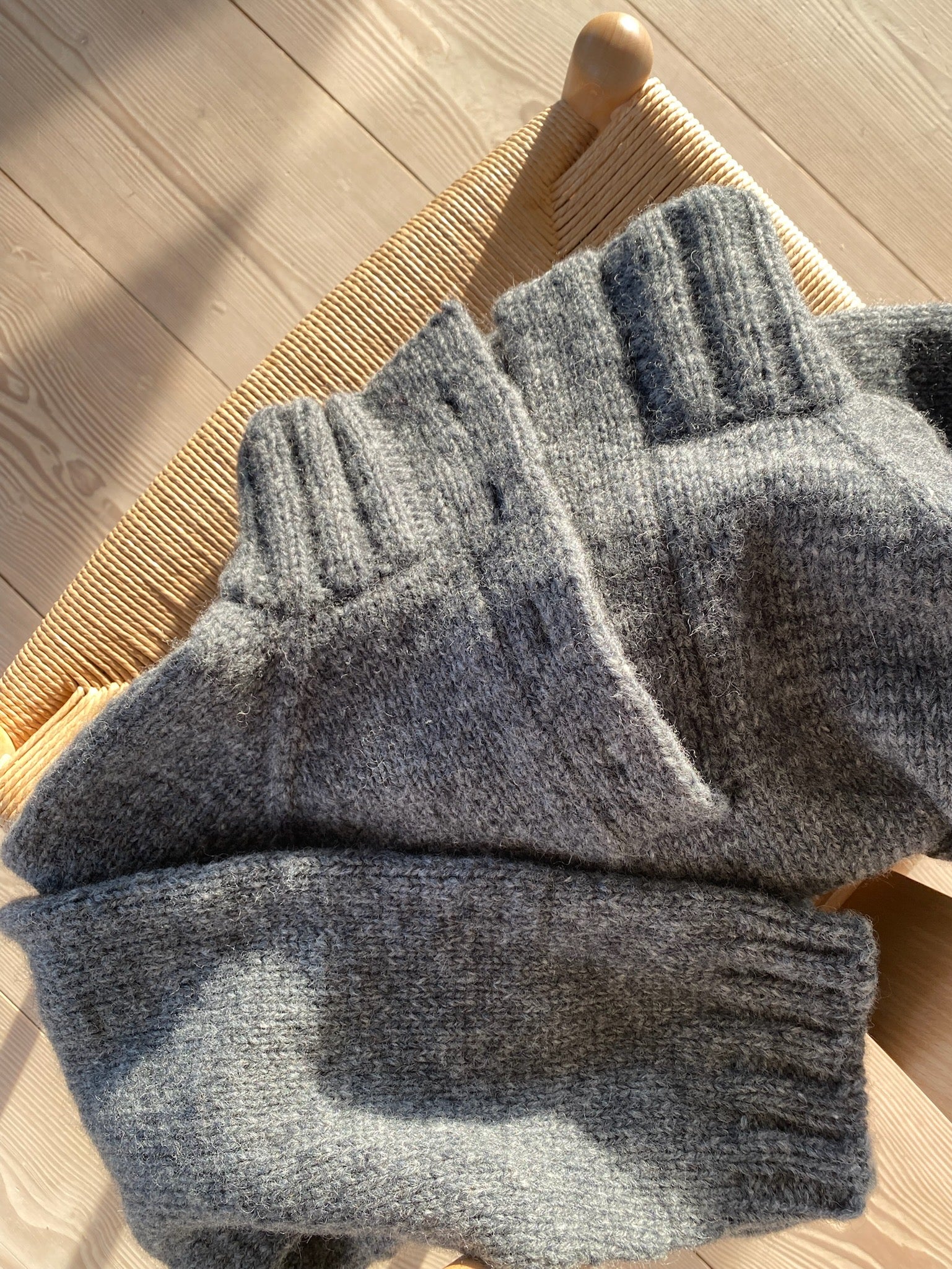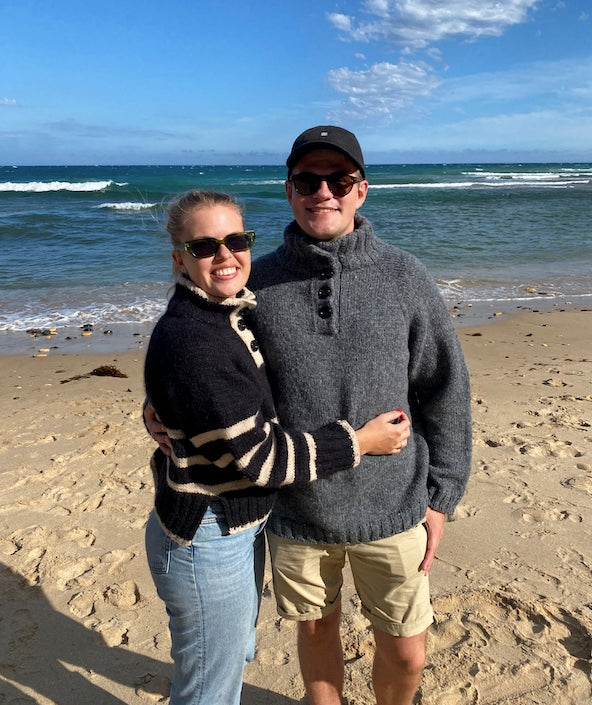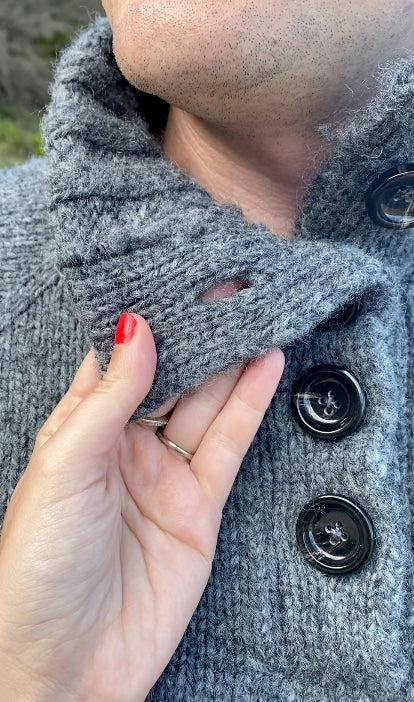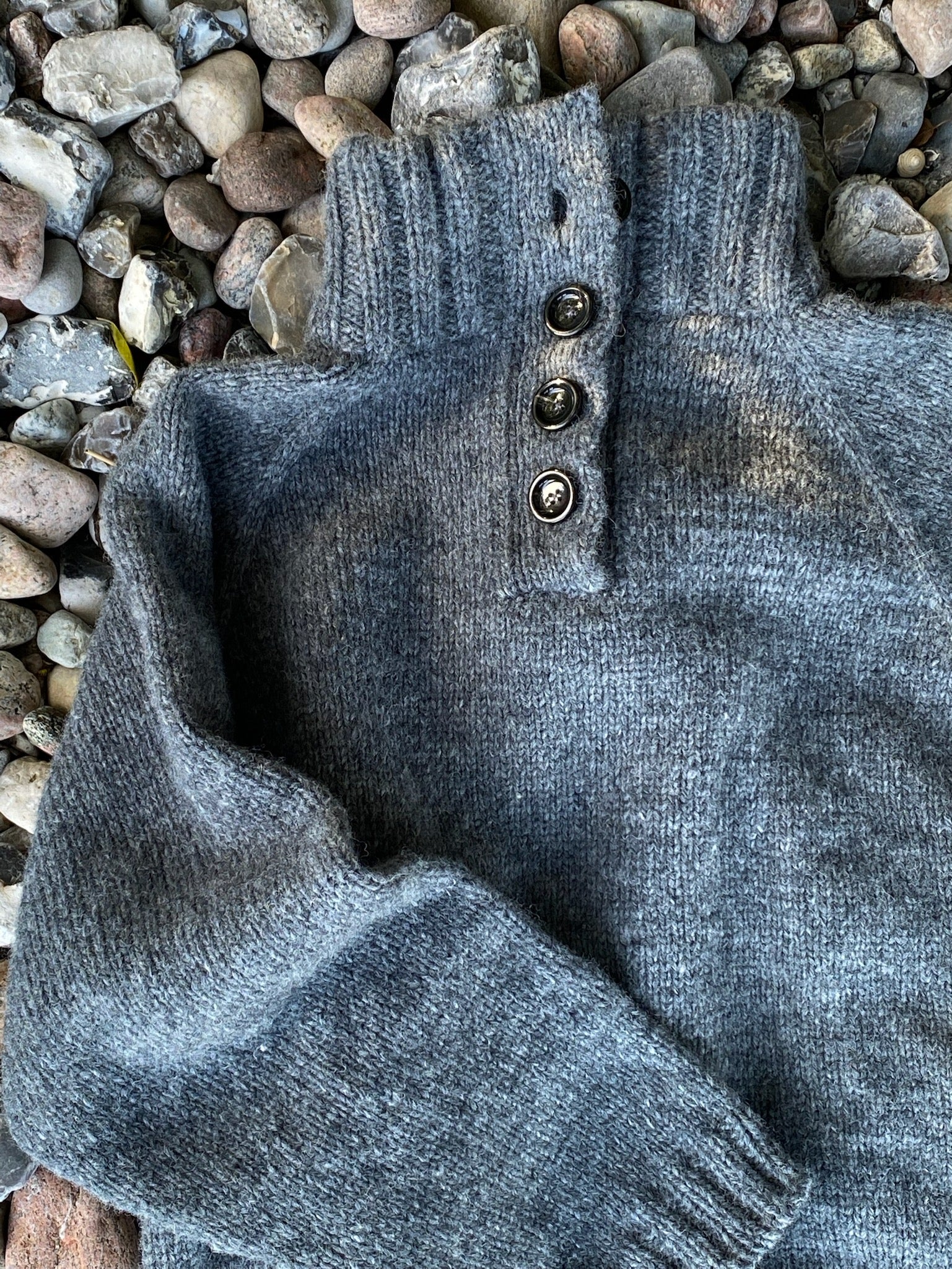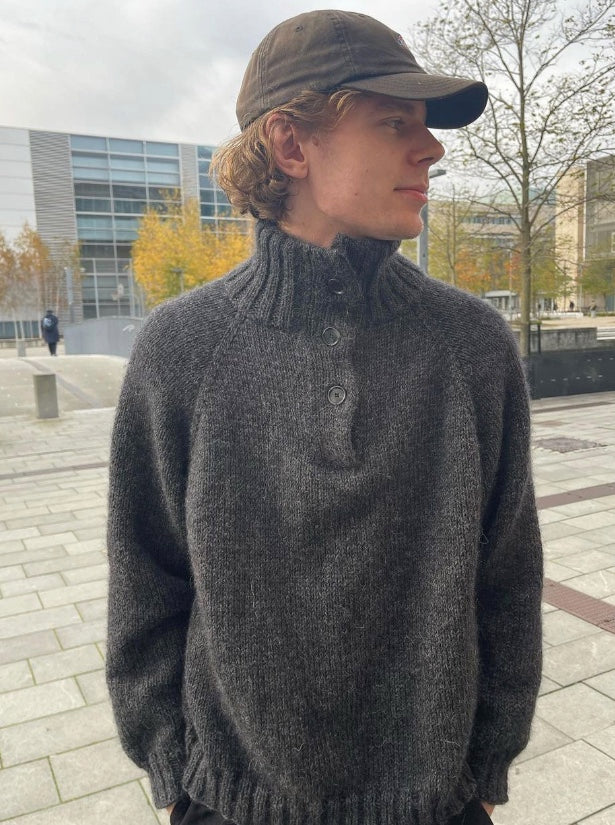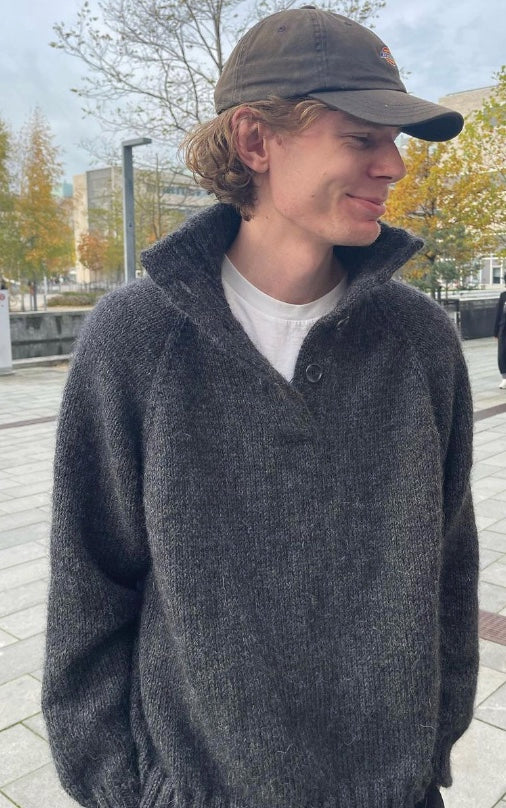 Easy Outdoor Sweater MAN English
Out of stock
The Outdoor Sweater is a great basic sweater with stunning details such as a button band in double knitting. The sweater is perfect for both indoor and outdoor use.
You can read about what you can expect in our patterns here
You can read about our videoguides here
Sizes: XS (S) M (L) XL (2XL) 3XL (4XL) 
Measurements:
Circumference: 100 (110) 115 (120) 125 (130) 138 (145) cm 
Length: 60 (62) 64 (66) 68 (70) 70 (70) cm. This is easily adjustable.
Gauge: 17 stitches x 22 rows in a stockinette stitch on 5mm needles= 10 x 10 cm
Needles: 5 mm circular needle (40 cm + 80 cm) and 4 mm (40 cm + 80 cm)
Yarn alternative 1: 1 strand of Drops Nepal (50g=75m). Depending on the size, you will need: 13 (13) 14 (15) 16 (17) 18 (18) balls. Buy/view the yarn here. + HELD TOGETHER with one strand of Drops Kid Silk (25g=210m). You will need: 5 (5) 5 (6) 6 (6) 7 (7) balls. Buy/view the yarn here
Yarn alternative 2: 1 strand of Sandnes Fritidsgarn (50g=70m). Depending on the size, you will need: 14 (14) 15 (17) 18 (18) 19 (20) balls
Difficulty: ★★★ 3 - which corresponds to almost easy. You can read about our classification of difficulties here