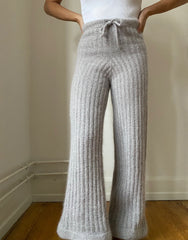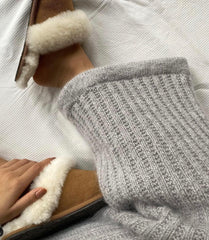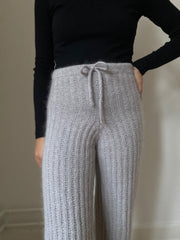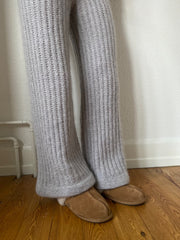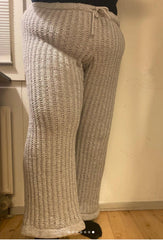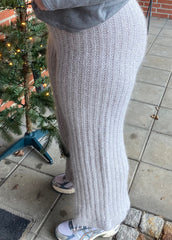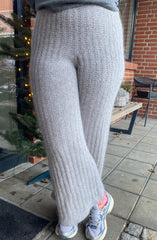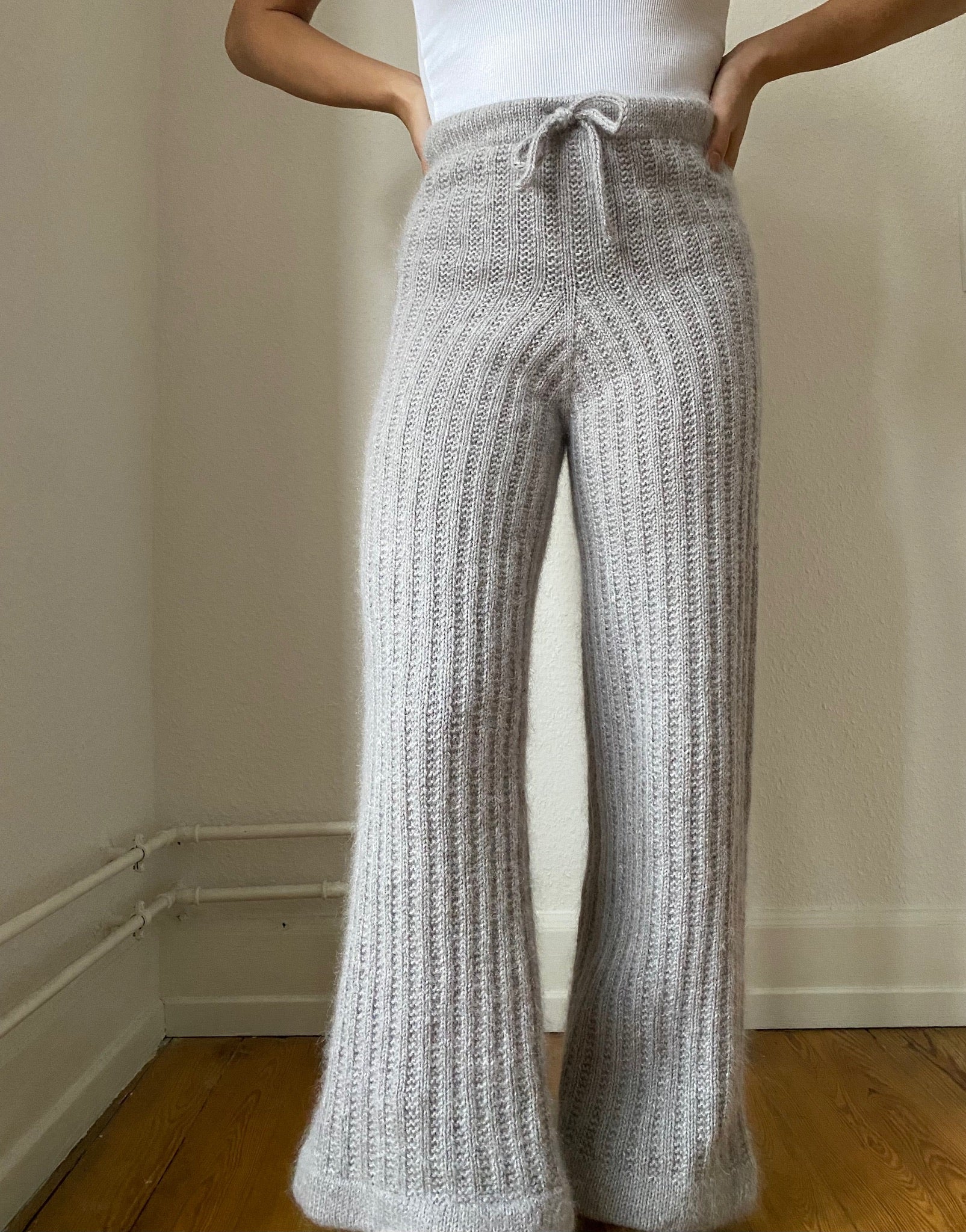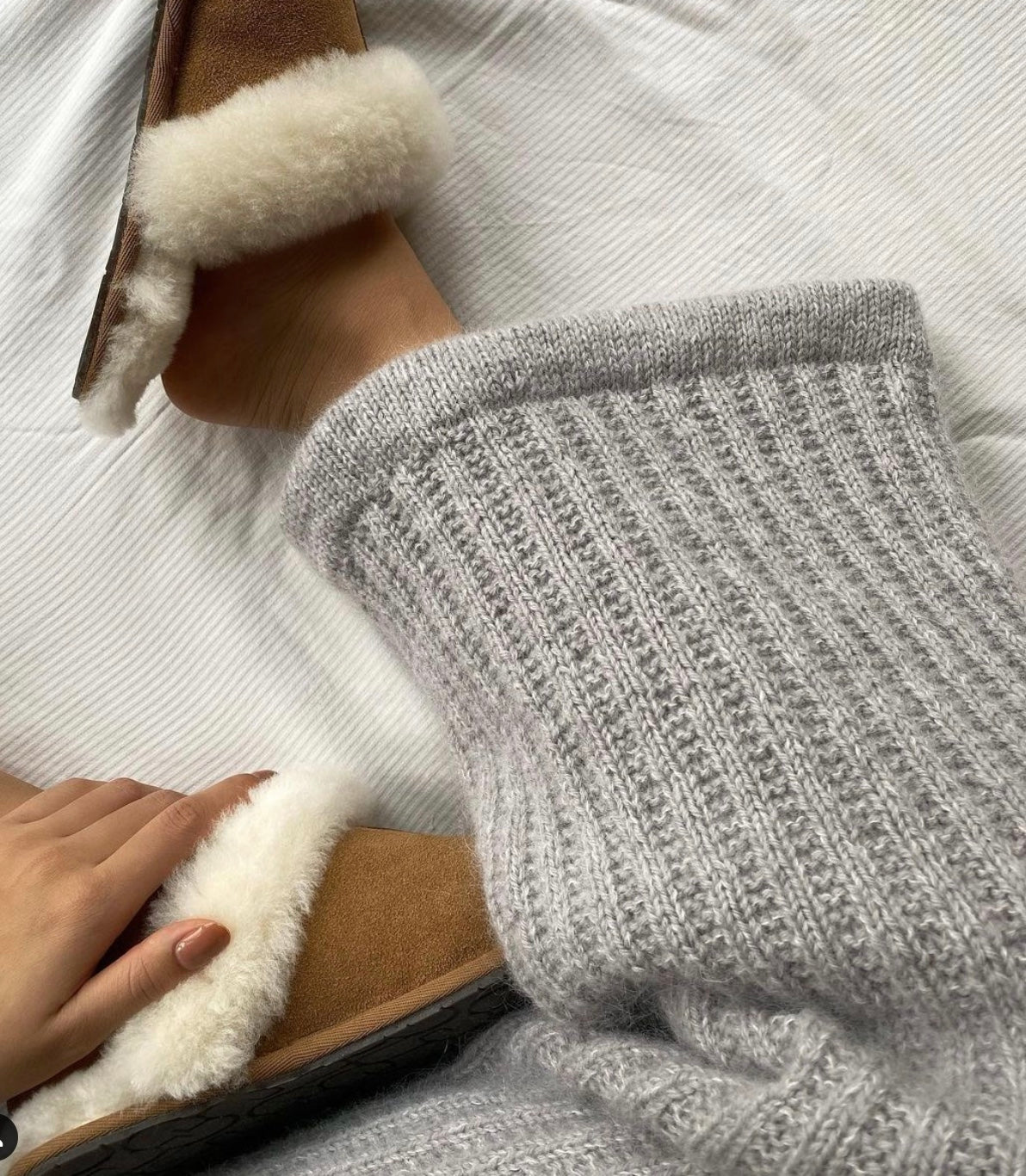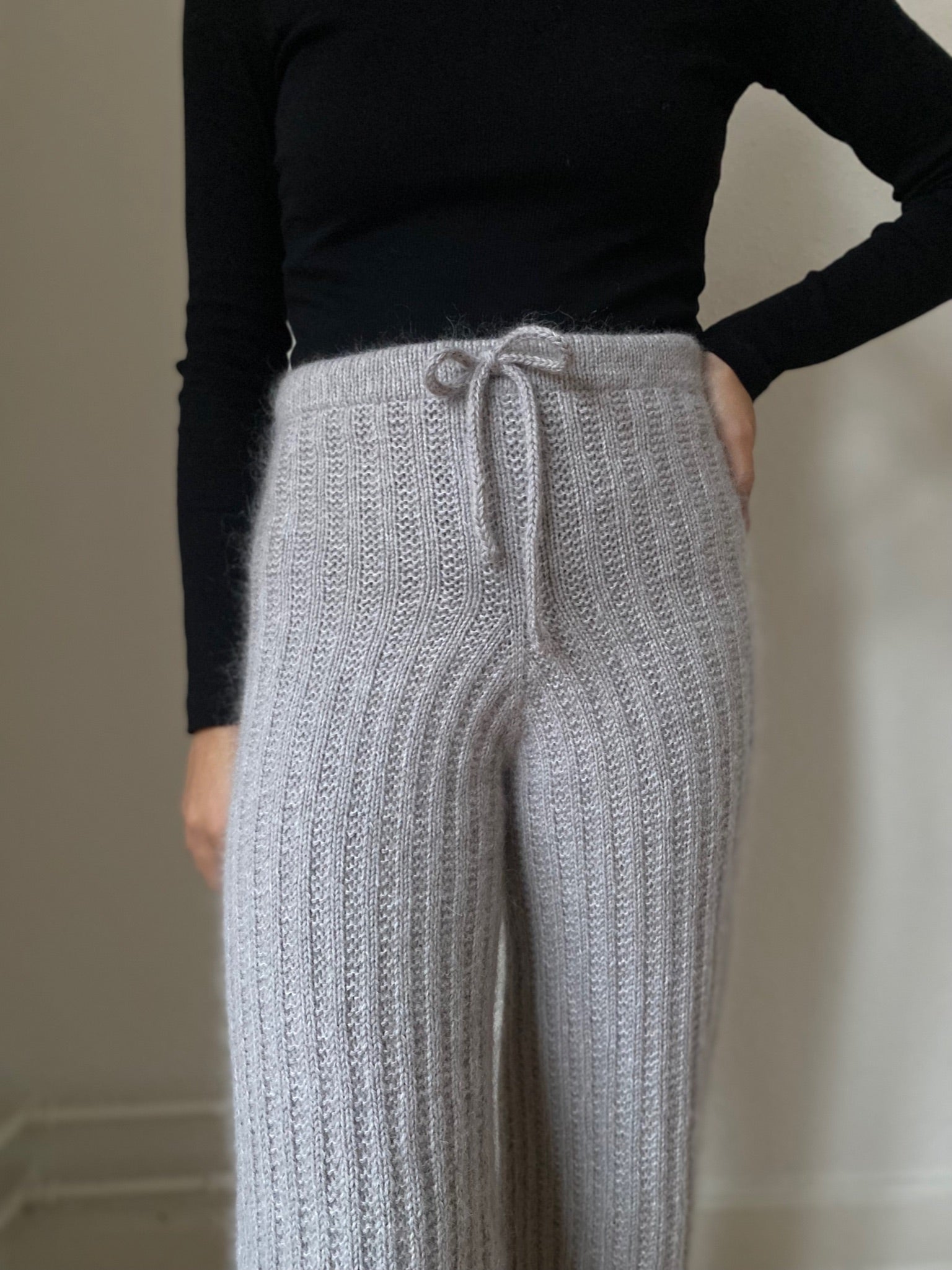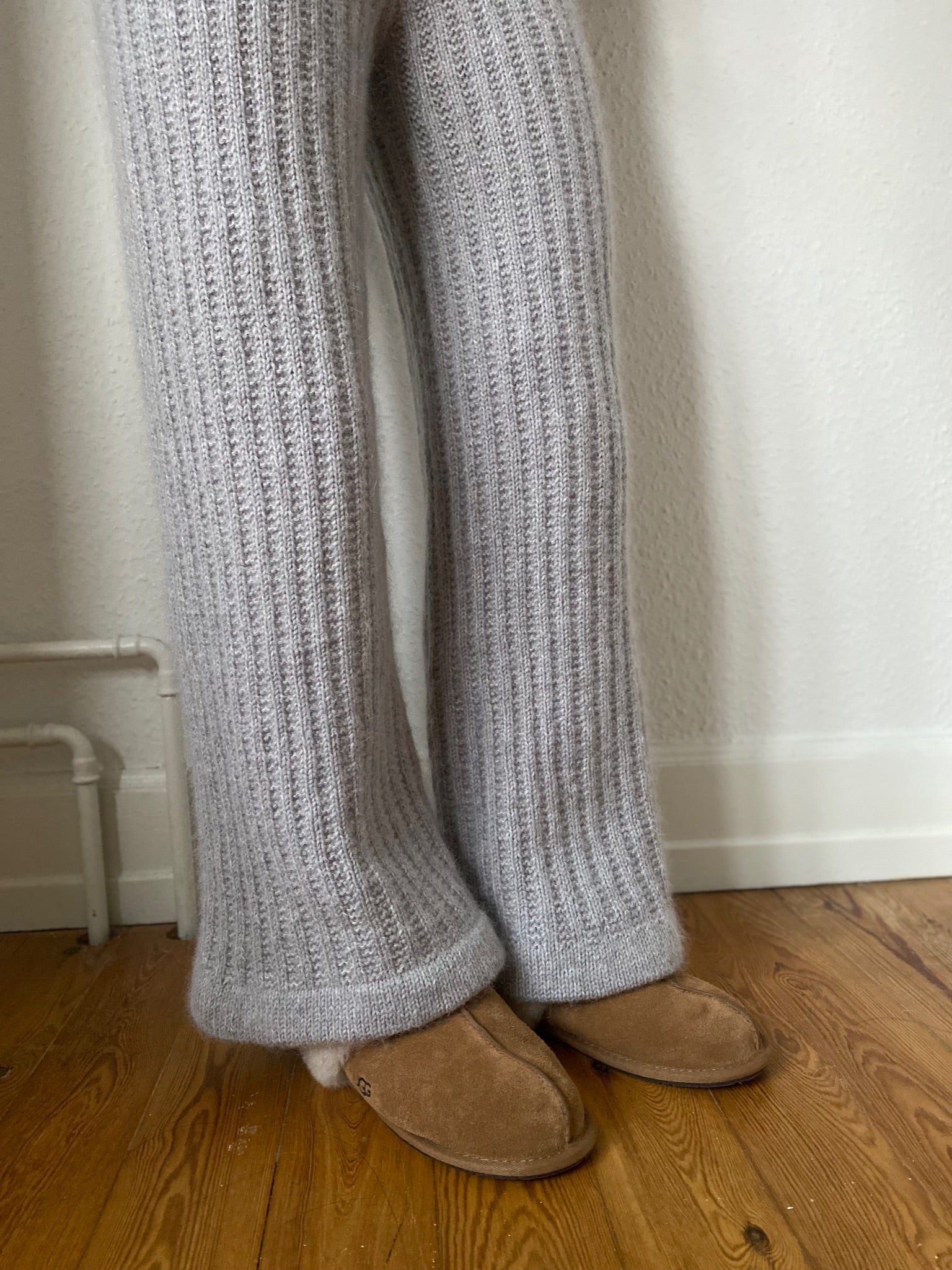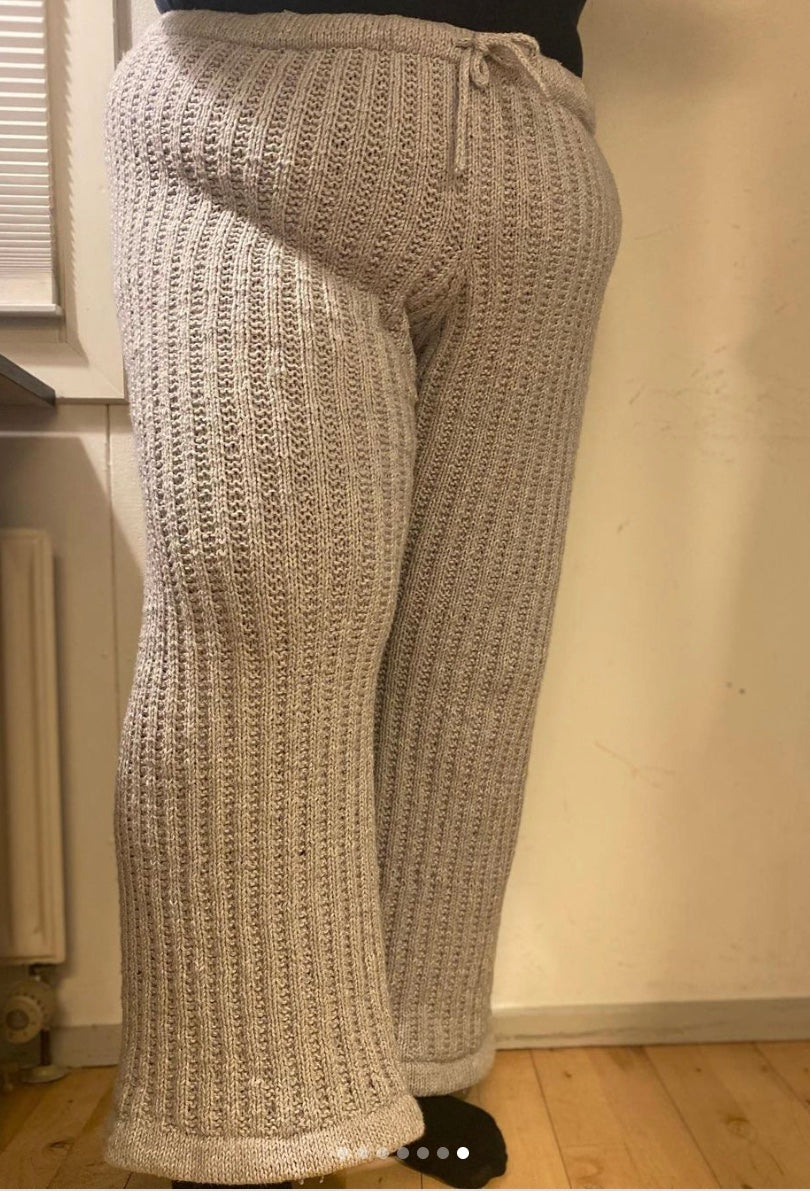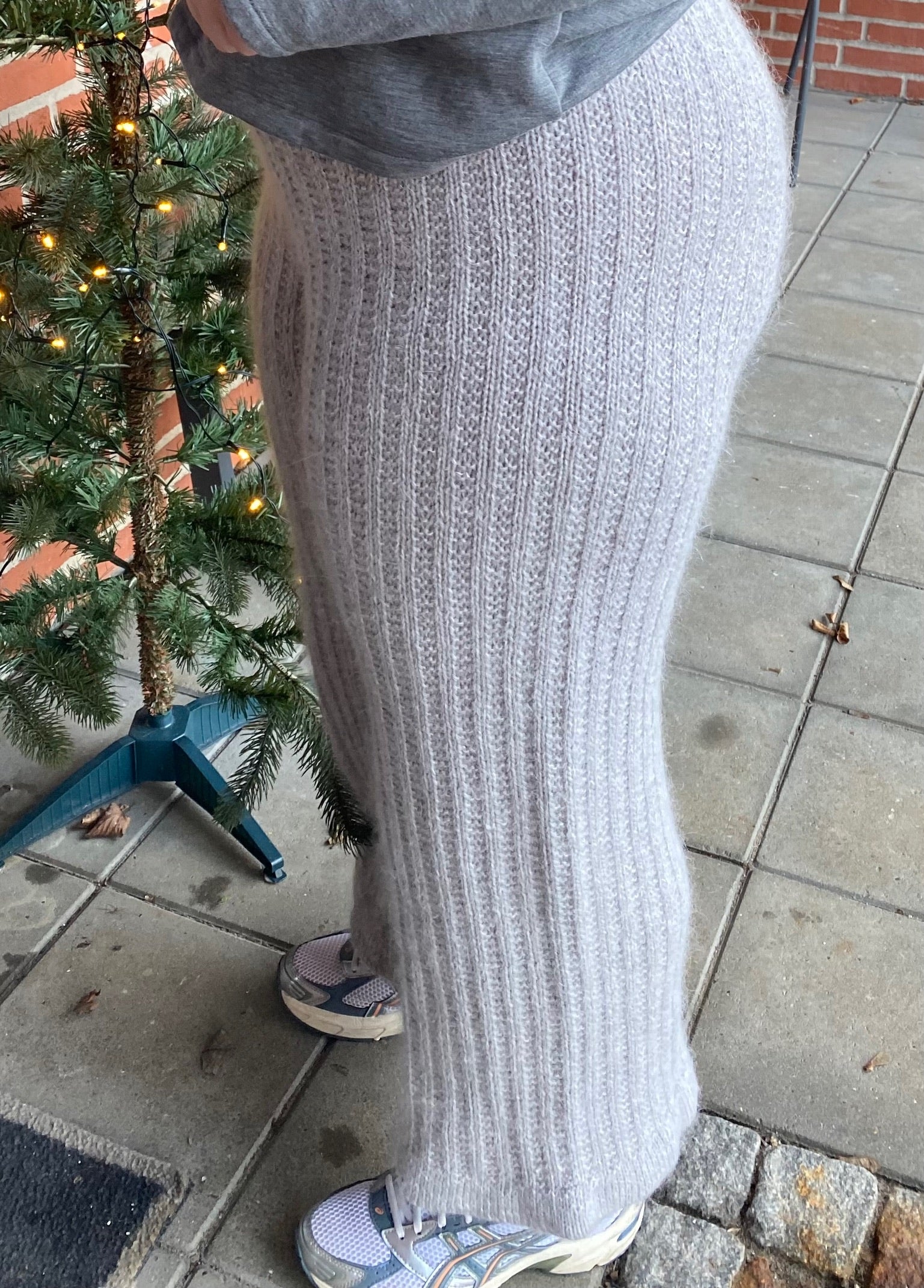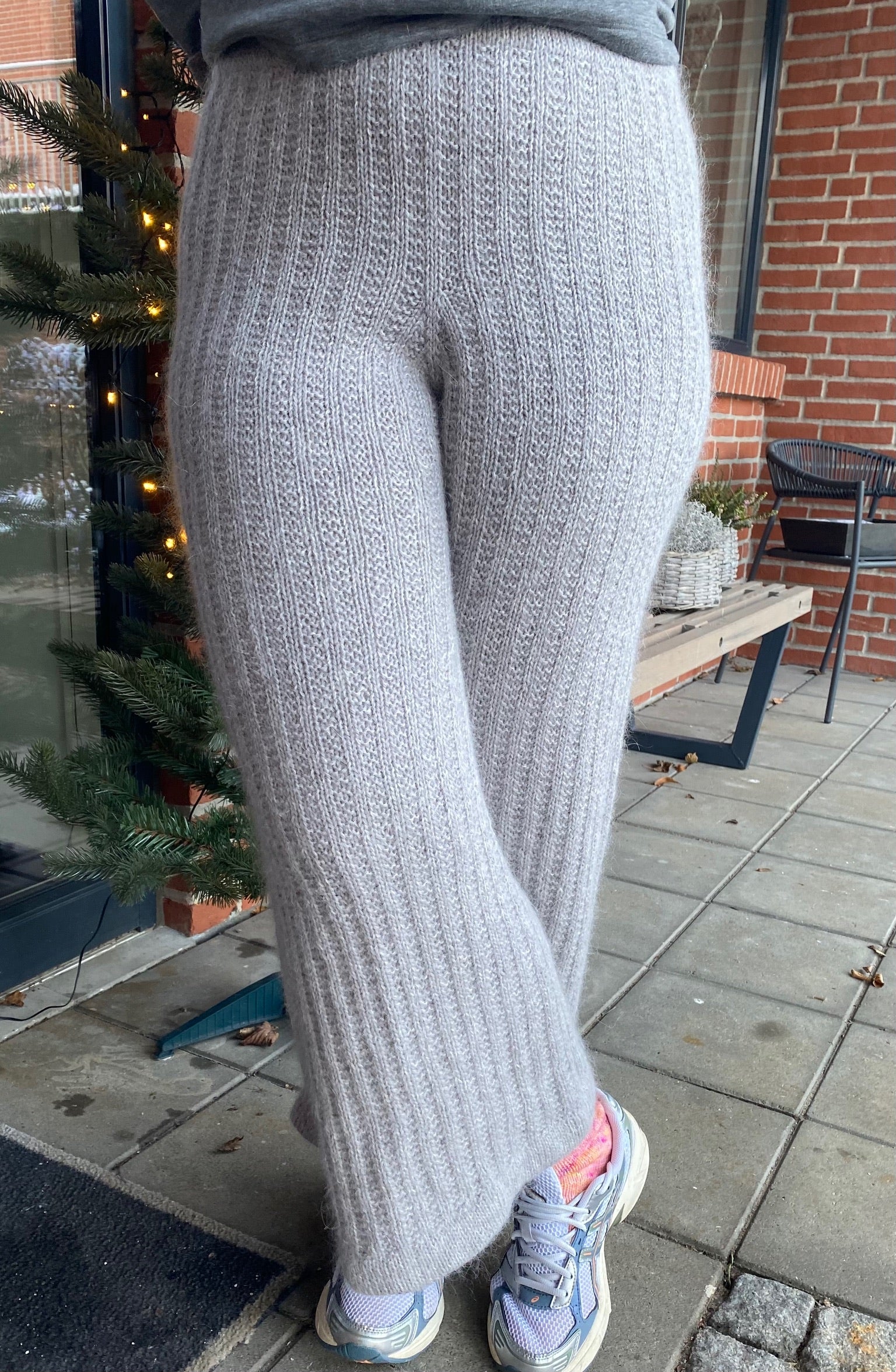 Easy Daily Pants English
Out of stock
The Easy Daily Pants are a pair of trousers made in a double broken rib stitch. At the top, a waistband is made in a stockinette stitch and an elastic band is added as well as an i-cord. With this i-cord, you are able to adjust the trousers perfectly to your waist measurement. A stockinette edge is also added to the bottom of the trousers.
You can read about what you can expect in our patterns here
You can read about our videoguides here
Sizes: XS (S) M (L) XL (2XL) 3XL (4XL)
Measurements:
Waist measurement: 68 (76) 84 (92) 100 (112) 124 (128) cm
Hip measurement: 104 (112) 122 (130) 138 (152) 164 (168) cm 
Thigh measurement (one thigh): 52 (56) 61 (65) 69 (76) 82 (84)cm
The length of the trousers is adjusted for your body/the receiver of the trousers' body in the pattern.
Gauge: 20 stitches x 28 rows = 10 x 10 cm in a double broken rib stitch 
Needles: 3 mm circular needle (40 + 80 cm) 
Yarn alternative 1: 1 strand of Drops Lima (50g=100m). Buy/view the yarn here. You will need: 12 (13) 14 (16) 17 (17) 18 (18) balls. HELD TOGETHER with 1 strand of Drops Kid Silk (25g=210m). Buy/view the yarn here. You will need: 6 (7) 7 (8) 9 (9) 9 (9) balls
Yarn alternative 2: 1 strand of Mayflower Cotton Merino Classic (50g=100m). Buy/view the yarn here. You will need: 12 (13) 14 (16) 17 (17) 18 (18) balls
Yarn alternative 3: 1 strand of Drops Merino Extra Fine (50g=105m). Buy/view the yarn here. You will need: 12 (13) 14 (16) 17 (17) 18 (18) balls
Yarn alternative 4: 1 strand of Sandnes Double Sunday (50g=108m). You will need: 12 (13) 14 (16) 17 (17) 18 (18) balls. HELD TOGETHER with 1 strand of Sandnes Tynn Silk Mohair (25g=212m). You will need: 6 (7) 7 (8) 9 (9) 9 (9) balls
Difficulty: ★★ - 2 which corresponds to easy. You can read about our classification of difficulties here