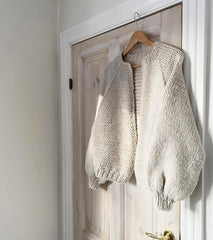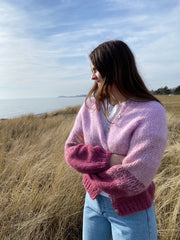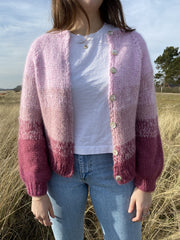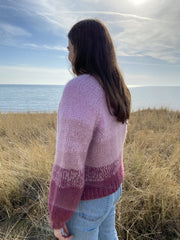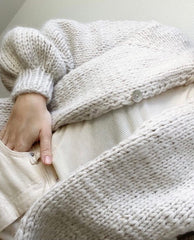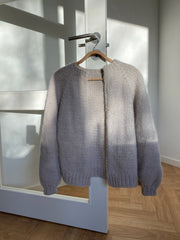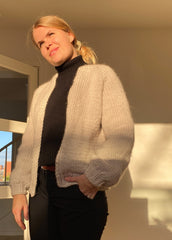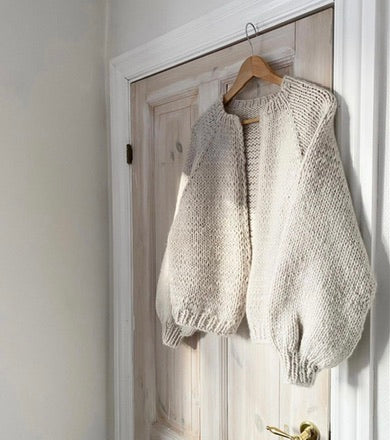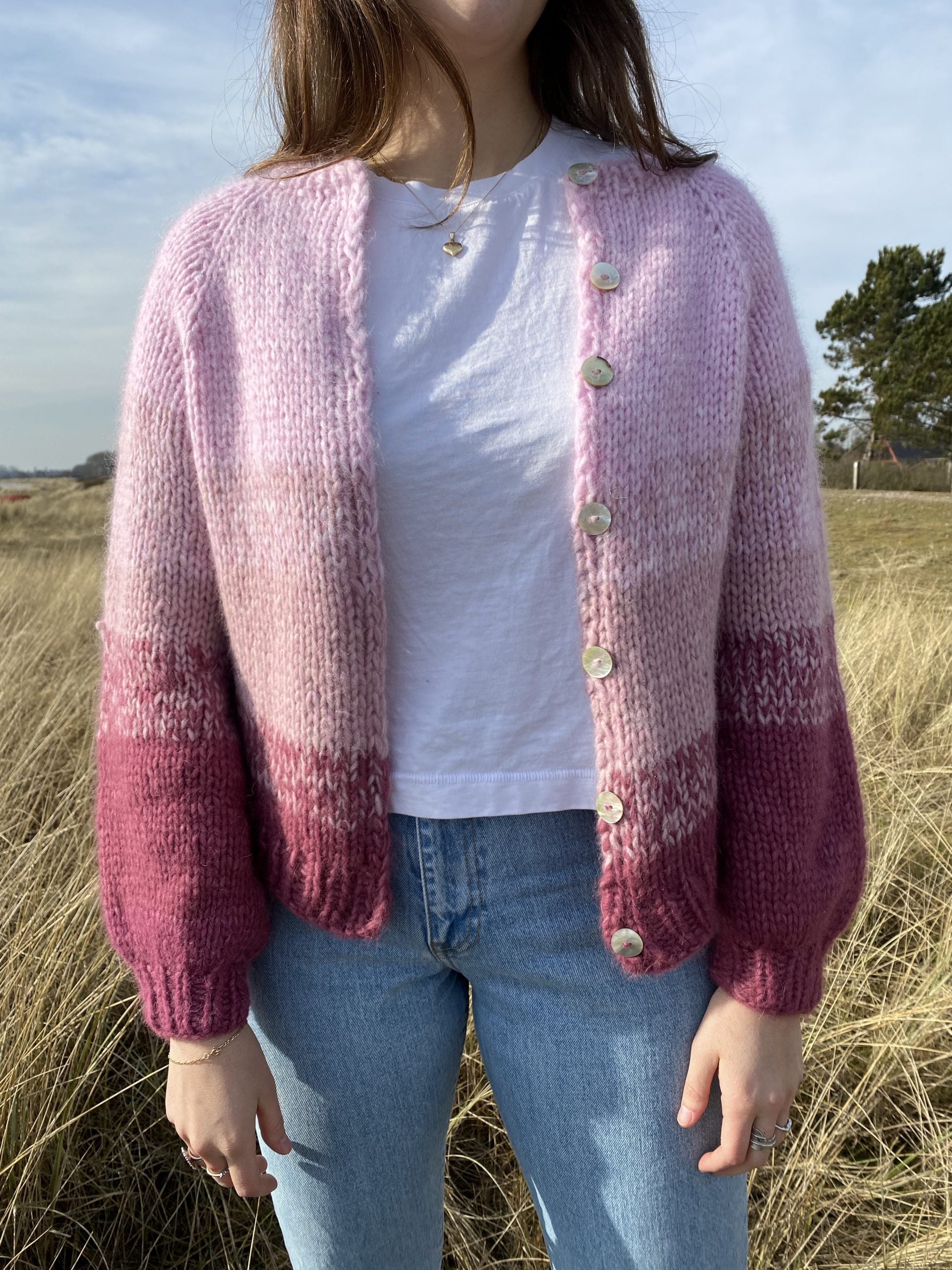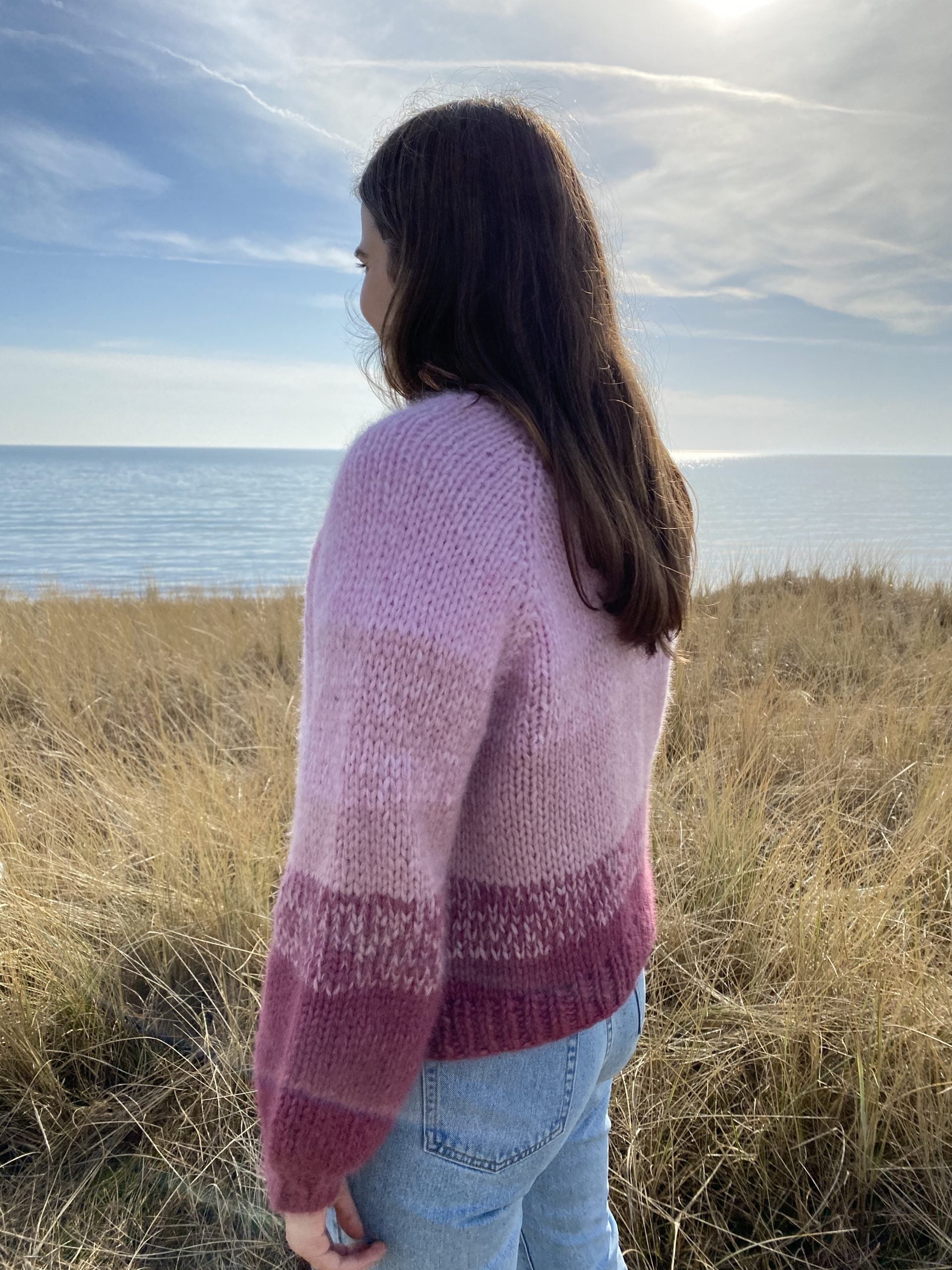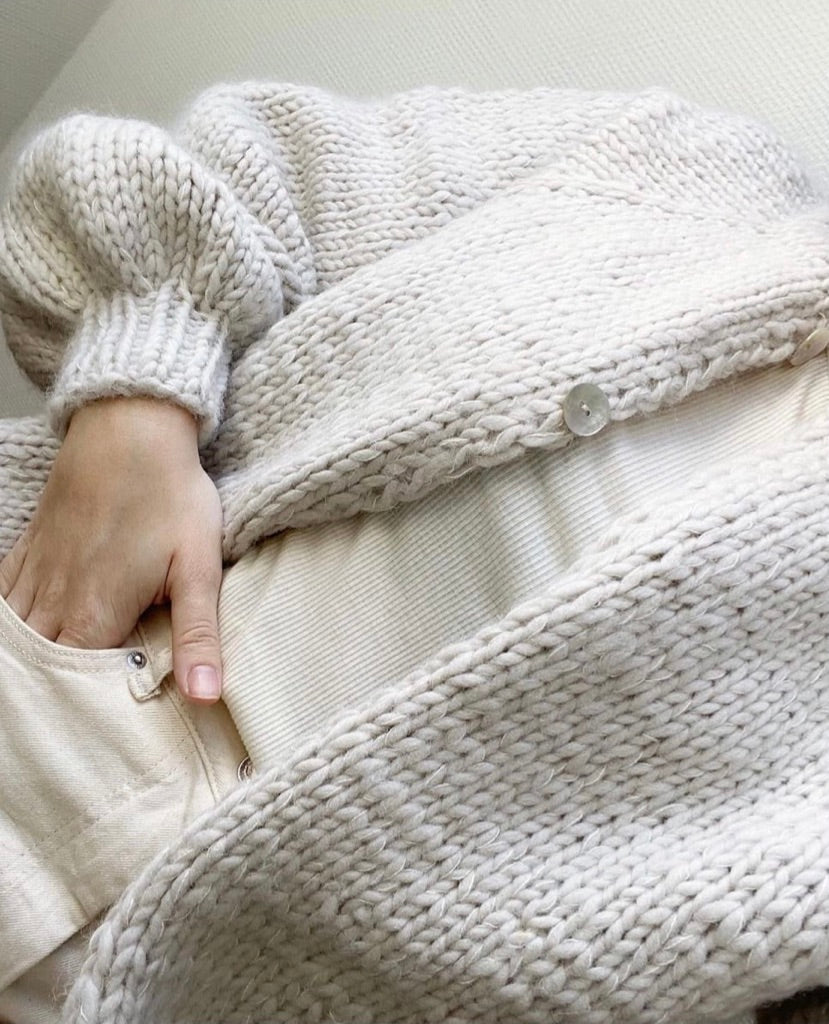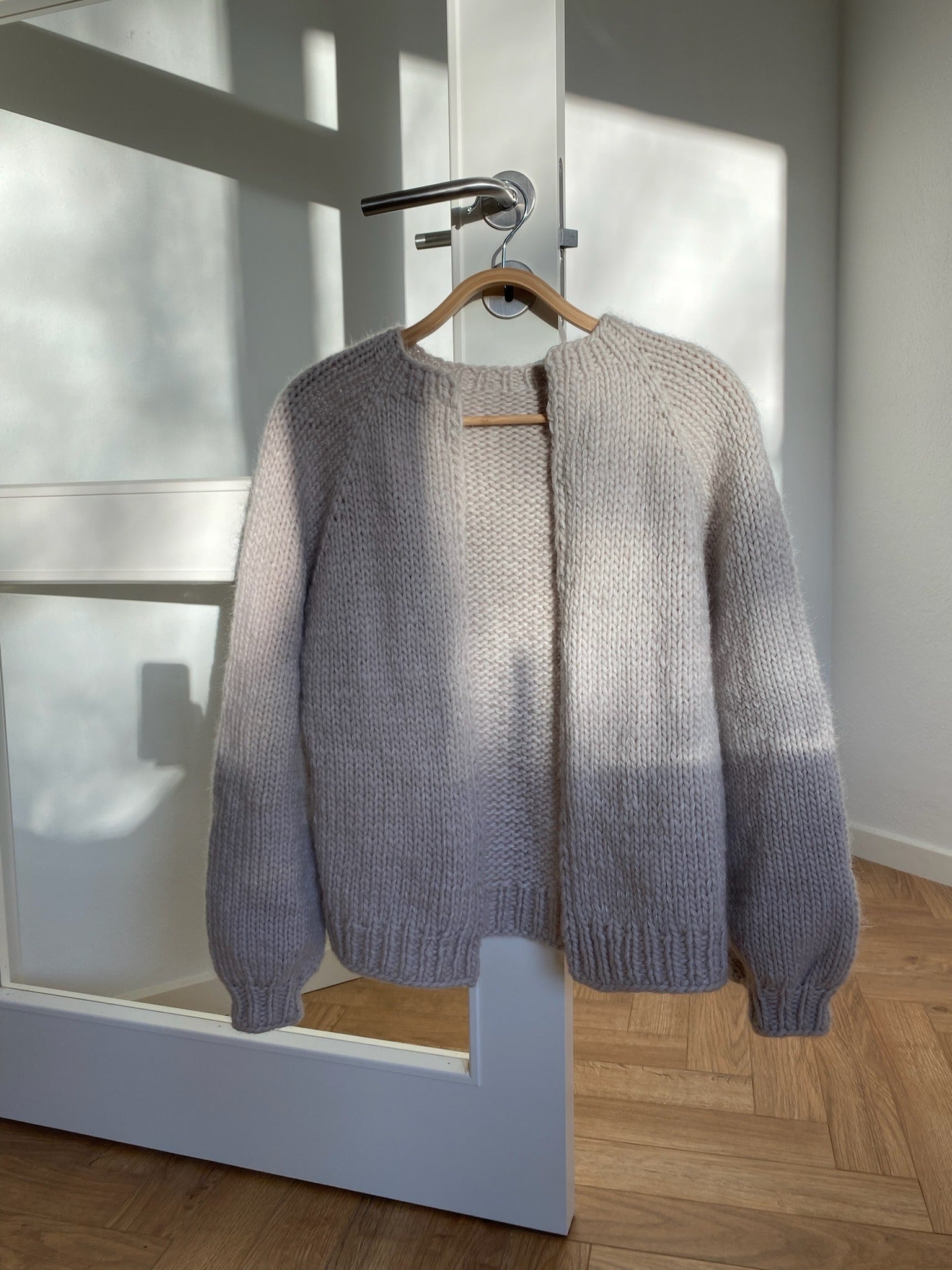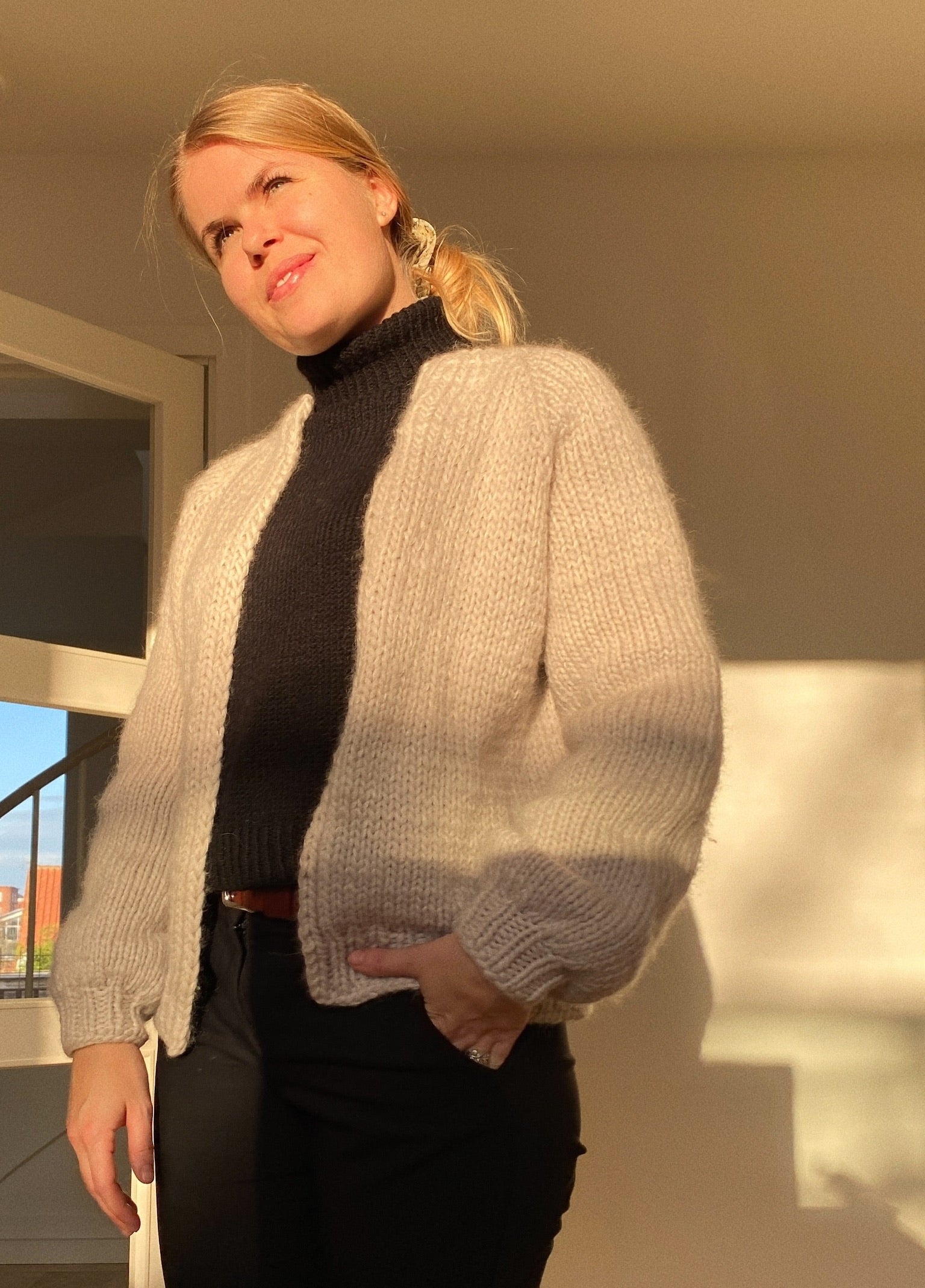 Easy Basic Cardigan English
Out of stock
The Easy Basic Cardigan is a lovely chunky cardigan that keeps you warm - it goes with every outfit as it is a super basic staple piece!  The cardigan is worked from the top down and the pattern solely uses simple techniques. Therefore, this knitting pattern is an ideal project for a beginner in the knitting world.
You can read about what you can expect in our patterns here 
You can read about our videoguides here 
Size: XS (S) M (L) XL (XXL) 3XL (4XL)
Measurements:
Bust circumference: 88 (96) 104 (112) 122 (128) 136 (142) cm. 
Length: 48 (51) 54 (56) 58 (60) 60 (60) cm. This is easily adjustable
Gauge: 10 stitches x 15 rows in a stockinette stitch on 9 mm needles = 10 x 10 cm
Recommended needles: 9 mm circular needle (40 cm + 60 or 80 cm) and 7 mm circular needle (40 cm) 
Yarn alternative 1: 2 strands of Drops Air (50g=150m). Depending on size, you need 7 (8) 9 (10) 11 (12) 12 (12) balls. Buy/ view the yarn here.  Additionally, you can add 1 strand of Drops Kid Silk (25g=210m). Buy/ view the yarn here. Depending on size, you need 3 (3) 3 (4) 4 (4) 4 (4) balls
Yarn alternative 2: 1 strand of Drops Snow (50g=50m). Buy/view the yarn here. Depending on size, you need 10 (11) 13 (14) 16 (18) 18 (19) balls. Additionally, you can add 1 strand of Drops Kid Silk (25g=210m). Buy view the yarn here. Depending on size, you need 3 (3) 3 (4) 4 (4) 4 (4) balls
Difficulty: ★ 1 - which corresponds to Ultra Easy  You can read about our classification of difficulties here