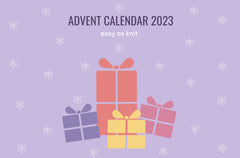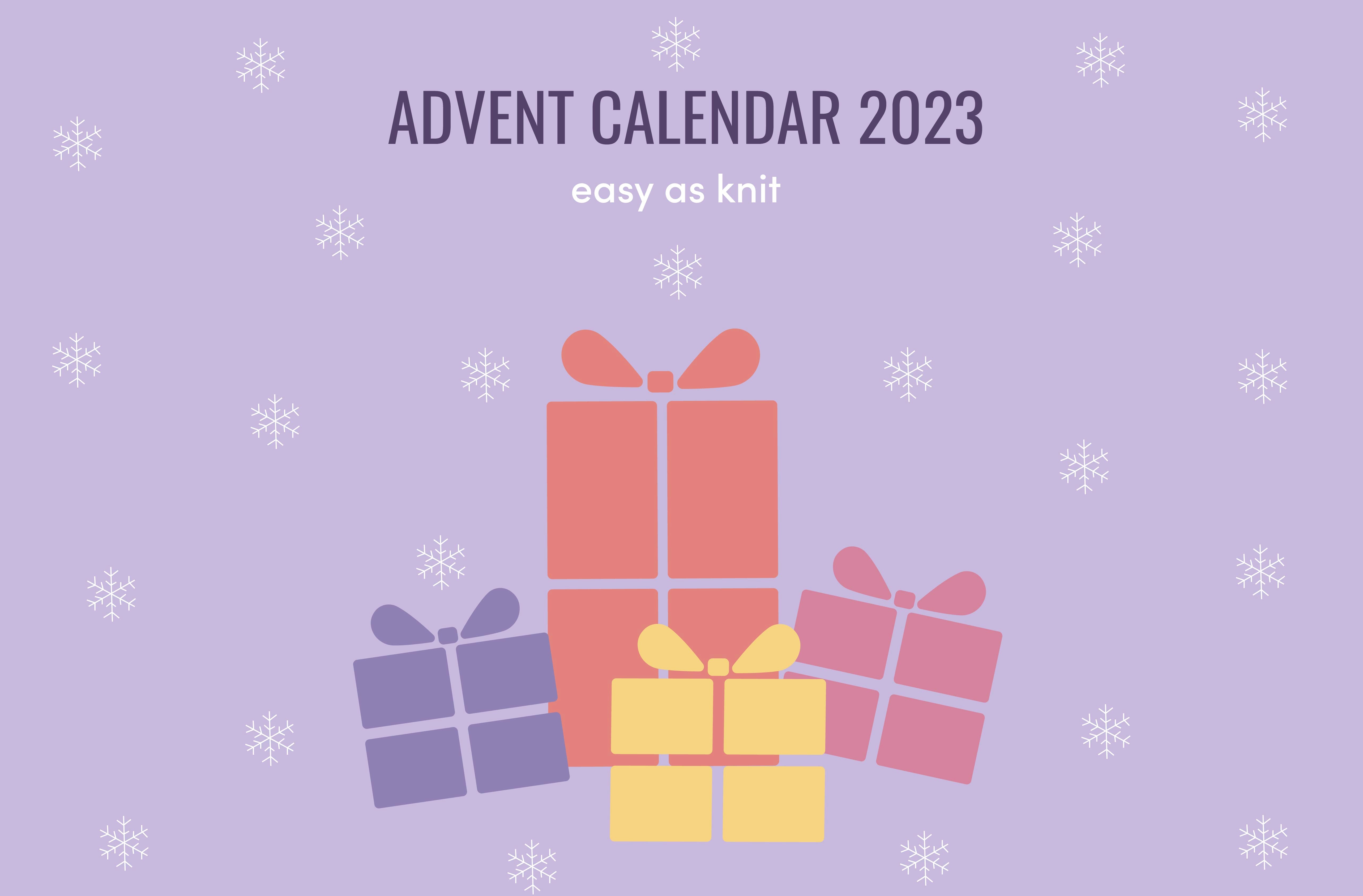 Advent Calendar 2023 now with 20% discount (discount added at checkout)
Out of stock
(English below🇬🇧)
🇩🇰Årets Adventskalender er her! 20% EARLYBIRD til 1040DKK (rabatten fratrækkes automatisk ved kassen)

Vi har sådan glædet os til at kunne præsentere Årets Adventskalender 2023 for jer! Fyldt med specialdesignede opskrifter og tilbehør. Det har krævet sved og tårer, men vi er super stolte af projekterne, indholdet og indpakningen
🎁 
Kalenderen indeholder; 
- 4 specialdesignede, digitale opskrifter på helt nye designs 📑 1 større projekt til overkroppen og 3 onesize projekter. 
(Det store projekt kan strikkes i størrelse xs-4xl, men du skal IKKE vælge størrelse når du bestiller. Hvis du eksempelvis er en størrelse xs vil du have garnnøgler til overs, MEN der er en tanke bag hvad disse garnnøgler skal bruges til) 
- Videoguides til alle teknikkerne i opskrifterne 📽
- Blødt og lækkert garn (i neutrale farver) som passer til de specialdesignede projekter 🧶 
- Nøje udvalgte tilbehørting, som
er valgt ud fra vores egne favoritter 🤫
- Lidt mundgodt 🍬
Så hvis du ønsker lidt ekstra hygge, forkælelse og strikketimer i juletiden, så er easy as knit Adventkalender lige præcis noget for dig, eller en du har kær❤️
Sidste år var det en stor sucess blandt jer med en strikke-kalender. Vi blev hurtigt udsolgte (faktisk på kun to uger!). Og det forstår vi godt!😍 Igen i år fås kalenderen i begrænset antal.

Ekstra info:
- Opskrifterne har sværhedsgrad 1 og 2, så du kan sagtens være med som begynder. Der medfølger nemlig også videoguides til alle teknikkerne der anvendes i opskrifterne.
- Tre af de forskellige projekter er ONE SIZE og kan bruges både af kvinder og mænd. Det sidste projekt er et større projekt til overkroppen (også unisex), men naturligvis har denne opskrift forskellige størrelser. 
- Vi har omhyggeligt udvalgt nogle garnfarver som både er neutrale og som med stor sandsynlighed både passer til dig, din kusine, din far, eller din nabo🎨  Derfor kan projekterne også strikkes både til dig selv, eller som eksempelvis julegaver til dem du har kær.
- I år følger der ikke strikkepinde med da mange har pinde i forvejen, men vejledende pind til alle projekterne er pind 4 mm🥢 
Obs! Opskrifterne der medfølger i adventskalenderen vil være oversat til engelsk, tysk, norsk og dansk (du vil få adgang til opskrifterne på alle fire sprog). Hvis du eksempelvis bestiller en pakke til Portugal, medfølger der altså ikke en portugisisk opskrift.
Obs! For at bevare noget af spændingen, bliver opskrifterne afsløret i pakkerne løbende hver søndag i advent. 
Obs! Fragt bliver tilføjet ved check out - vi leverer til adresser i hele EU og derudover Norge og Island.
Obs! Kalenderne bliver sendt ud i god tid inden advent. Bemærk dog, at pengene allerede bliver trukket ved gennemført køb. 
Indholdet i kalenderen tages ikke i retur. 
🇬🇧This year's Advent Calendar is here! 20% EARLYBIRD 1040DKK (the discount is abducted automatically at checkout)
We have really been looking forward to present to you this year's Advent Calendar! It is filled with specially designed pattern and accessories. There has been tears and sweat, but we are very proud of the projects, content and wrapping
🎁
The calendar contains:
- 4 specially designed, digital patterns on new designs
📑1 bigger project for the upper body and 3 onesize designs (The large project can be knitted in sizes xs-4xl, but you do NOT have to choose a size when you order. If you are, for example, a size xs, you will have some extra yarn balls, BUT there is a thought behind what these yarn balls should be used for)
- Videoguides to all the techuiqes used in the fours patterns 
📽
- Soft and lovely yarn (in neutral colours) well suited to the specially designes patterns included in the calendar 
🧶 
- Well chosen accesory things, that we have chosen amongst our own favourite 🤫
- Some delicious snacks 🍬
So, if you want some extra cozyness and lovely knitting hours during the Christmas Time, the easy as knit calendar is exactly what you, or someone you love need
❤️
Last year it was a huge success amongst you, with a knitting calendar. It was quickly sold out (in only two weeks actually!). And we can understand it!
😍  However, this year again the calendar is in limited numbers. 
Extra information:
- The patterns have the difficulty 1 and 2 so that you can easily enjoy it as a beginner. There is also included videoguides for all the techniques used in the patterns. 
- Three of the various projects are ONESIZE and can be used by both women and men. The last project is a bigger project for the upper body (also unisex), and this pattern includes different sizes. 
- We have carefully chosen some yarn colours that are both natural and which can fit both you, your cusin, your dad or your neighbor well
🎨 That is why you can both knit the projects for yourself or perhaps as a present for someone who have close
This year there will not include knitting needles, as this is something alot of people have, but the suggested needle size for the project will be size 4 mm
🥢  
NB! The patterns included in the calendar will be translated to English, German, Norwegian and Danish. You will get access to all of them. So, if you buy the calendar from Portugal, there will not be a Portugeese pattern. 
NB! To keep some of the excitiement, the patterns will be revealed in the calendar during each Sunday in Advent. 
NB! Shipping will be added at the checkout. We send to all of EU, Norway and Iceland. 
NB! The calendar will be sent out in good time before Advent. However, the money will be transferred already at the point of purchasing. 
The products included in the calendar cannot be returned.